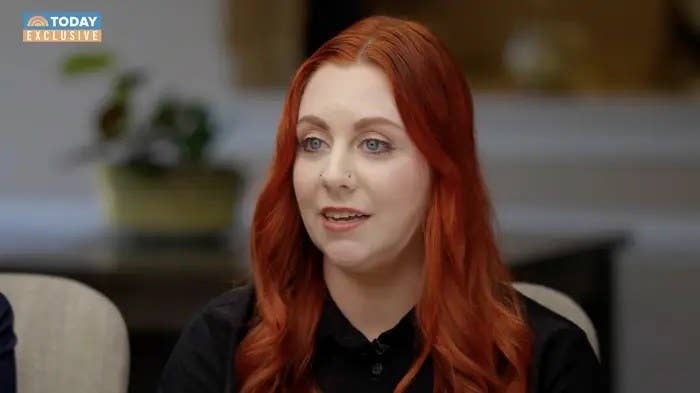 The first-grade teacher who was shot by one of her students has filed a $40 million lawsuit against administrators of the elementary school, saying they were warned multiple times that the child had a gun but did nothing about it.
The teacher, Abigail Zwerner, was shot in her classroom on Jan. 6 at Richneck Elementary School in Newport News, Virginia. The 6-year-old student who shot her had behavioral problems and "a history of random violence," the lawsuit states.
According to the lawsuit, Ebony Parker — the school's assistant principal, who resigned after the shooting — "essentially ignored" numerous warnings that day that the boy was believed to be armed.
"Teachers' concerns with [the boy's] behavior was regularly brought to the attention of Richneck Elementary School administration, and the concerns were always dismissed," the lawsuit states. "Often when he was taken to the school office to address his behavior, he would return to the classroom shortly thereafter with some type of reward, such as a piece of candy."
Zwerner and other faculty members allegedly spoke to Parker several times the day of the shooting to express concerns about the boy, who was known for exhibiting "violent tendencies." Two days before the shooting, the lawsuit states, the boy had grabbed Zwerner's cellphone, refused to give it back, and then "slammed the cellphone on the ground so hard that it cracked and shattered," and was suspended for one day as a result.
The previous school year, he had been removed from school "after he strangled and choked a teacher," but was allowed back for first grade as long as he was accompanied by a parent.
But on Jan. 6, the boy's mother allegedly left after bringing him to school. He was in a "violent mood" that day, Zwerner told Parker, having "threatened to beat up a kindergartener during lunchtime, and angrily stared down a security officer in the lunchroom." Parker allegedly "had no response, refusing to even look up at [Zwerner] when she expressed her concerns" — a reaction "consistent with her reputation among teachers."
"She was well known by teachers working in Newport News to ignore and downplay concerns expressed by teachers, and to demean teachers working in schools in which she was an administrator," the lawsuit states.
Later that day, a second teacher spoke to Parker, saying two students had told her the boy had a gun, according to the lawsuit. She told Parker she'd searched his backpack while he was away at recess and found nothing, but that before recess, Zwerner had seen him remove something from his backpack and put it in his sweatshirt pocket. Parker replied that the boy's "pockets were too small to hold a handgun and did nothing," the lawsuit states.
A third teacher went to Parker after a student, who was "visibly upset and crying," told her the boy had shown him a gun in his pocket during recess and "said he would hurt him if he told anyone." Still, Parker did not act, allegedly responding "that she was aware of the threat" and that the boy's backpack had already been searched.
Two more teachers then spoke to Parker, one of whom asked if he could search the boy to see if he was carrying a gun on his person. According to the lawsuit, Parker "forbade [the teacher] from doing so and stated that [the boy's] mother would be arriving soon to pick him up."
Less than an hour later, the boy shot Zwerner in the chest.
In March, over three months since she was shot, Zwerner said she still thinks about the shooting every day and has nightmares about it.
"I just will never forget the look on his face that he gave me while he pointed the gun directly at me," she said in an interview with the Today show. "It's changed me; it's changed my life."
In a statement to BuzzFeed News, her attorney, Diane Toscano, said Zwerner "has endured four surgeries and still has a bullet lodged inside her."
"The Newport News school division had a duty to Abby. But they failed her miserably that day," Toscano said. "As a result of their inaction, Abby was shot by a six-year-old student, and she will never be the same."
Toscano continued, "In addition to holding the school division accountable for its failures, this lawsuit is a means to deliver justice for Abby in this tragic but entirely preventable situation."
In addition to Parker, the Newport News School Board is named as a plaintiff in the lawsuit, as is George Parker III, the district's superintendent, and Briana Foster Newton, the school's principal.
The superintendent — who did not immediately respond to a request for comment from BuzzFeed News — was voted out by the school board after the shooting, according to WTKR. Newton was reassigned to another position in the school district, CNN reported.
In a statement to BuzzFeed News, the Newport News School Board said it has "not yet received the legal documents" but would work with its lawyers when it does.
"Our thoughts and prayers remain with Abby Zwerner and her ongoing recovery," the board said. "As we have shared, as a school community, we continue to recover and support one another. We have been working in partnership with our community to address safety and security, student behavior and family engagement.
"The safety and wellbeing of our staff and students is our most important priority," the statement continued. "The School Board and the school division's leadership team will continue to do whatever it takes to ensure a safe and secure teaching and learning environment across all our schools."
Pamela J. Branch, an attorney representing Briana Foster Newton, said Newton would "vigorously defend any charges brought against her."
"In addition, we are exploring the possibility of a countersuit as it has been brought to our attention that prior to the shooting, another student in Ms. Zwerner's class warned her in class that the six-year-old shooter had a gun and Ms. Zwerner allegedly told the student to sit down and be quiet," Branch said. "If this is true, Ms. Zwerner may have been able to avoid the injury she suffered and this will certainly impact her claimed damages."
Zwerner's attorneys called that allegation "absurd" in a statement to BuzzFeed News.
"It sounds like the principal is now blaming Abby for getting shot. That is absurd. The unheeded warnings to the school administration were clear and the timing of when they knew the threat was on school property is spelled out in our complaint." - Toscano & Breit
The boy, whose parents previously said has an "acute disability," was under a care plan that required the presence of a parent with him in class every day. After the shooting, he was taken to a hospital to "[receive] the treatment he needs."
"The week of the shooting was the first week when we were not in class with him. We will regret our absence on this day for the rest of our lives," the unidentified parents said in a statement through their attorney, James Ellenson.
The gun the boy used belonged to his parents, but was kept "secured" in the home, they said. They did not say how he accessed the gun on the day of the shooting.
Due to the boy's young age, Newport News prosecutors have said they will not file criminal charges against him, but have not yet decided if any adults will be charged.
"Our heart goes out to our son's teacher and we pray for her healing in the aftermath of such an unimaginable tragedy as she selflessly served our son and the children in the school," the parents said.
"We continue to pray for his teacher's full recovery, and for her loved ones who are undoubtedly upset and concerned," they added. "At the same time, we love our son and are asking that you please include him and our family in your prayers."