In 2012, Taylor Swift released what is arguably her most heartwrenching breakup song on her fourth studio album, Red.
"All Too Well" is a six-minute-long track that chronicles her relationship with her ex-boyfriend Jake Gyllenhaal, who she split from in early 2011.
Taylor was just 20 years old when she started dating the Hollywood actor in 2010, and he was 29.
During an appearance on Good Morning America soon after the release of Red, Taylor revealed that "All Too Well" was "the hardest to write on the album" and that it had originally been much longer.
"It took me a really long time to filter through everything I wanted to put in the song without it being a 10-minute song, which you can't put on an album," she said.
Her cowriter, Liz Rose, later remembered its original runtime being closer to 20 minutes, and before long, Taylor's fans were ferociously petitioning to hear the uncut version.
And their wish was finally granted with the November 2021 release of Taylor's rerecording of Red.
In case you missed it, Taylor previously announced that she will be recording her own versions of her first six albums after her old record label sold the masters of the original recordings to her nemesis, Scooter Braun.
In addition to rerecording her original songs, Taylor has been sharing tracks "from the vault" that didn't make the final cut on her albums the first time around.
This included an extended and explicit version of "All Too Well," which was released with the title "All Too Well (10 Minute Version) (Taylor's Version)."
The added lyrics in this bonus track sparked renewed interest in Taylor's relationship with Jake and painted him in a pretty terrible light.
Taylor sings about feeling maimed by their relationship and even likens herself to a soldier returning from war "half her weight" as a result of it.
At one point she says to her ex: "Your Brooklyn broke my skin and bones."
Elsewhere, Taylor recalls crying in a bathroom over the romance and calls Jake out for not showing up to her 21st birthday party — which left her devastated at the time.
The star also makes jabs at her and Jake's age gap throughout the extended lyrics. She sings: "You said if we had been closer in age maybe it would have been fine / And that made me want to die."
She later adds: "I was never good at telling jokes / But the punchline goes / I'll get older, but your lovers stay my age."
Taylor went on to really drive home the age gap in the song's accompanying music video, which took the form of a short film that she directed herself.
The star cast 19-year-old Sadie Sink and 30-year-old Dylan O'Brien as lovers in the video, and fans immediately noticed that this 11-year difference was reminiscent of the one between Taylor and Jake.
In the film, Dylan's character is constantly belittling Sadie's and picking fights with her — leading to her sobbing in her bed in visible distress.
Needless to say, all of this put Jake under fierce scrutiny despite being released more than 10 years after he and Taylor had broken up, and he has subsequently become somewhat of a supervillain in the Taylor Swift universe.
In the year since the "All Too Well" extended version was released, Jake has been trolled on social media and become the butt of the joke in various online trends.
And now that Taylor has kicked off her Eras Tour, the discourse has transcended the internet and made its way into her sold-out stadiums.
Concertgoers have said that it is slowly becoming a trend for fans to reference Jake during the show, especially when Taylor is performing the 10-minute version of the song.
In a TikTok from one of her Arlington concerts over the weekend, an attendee revealed that someone held up a photo of Jake on their phone during her performance — and likened his surprise appearance to a "jumpscare."
Viewers overwhelmingly agreed with this sentiment, with one person commenting on the video of the moment: "thats so scary omg praying for all involved."

"It's the same feeling you get when you see a spider," someone else joked. Another acknowledged the way the picture gradually entered the video's frame, writing: "the way it just pop like that is so scary."


And it turns out that this isn't the only way that Jake has been acknowledged by fans at the shows. Another TikTok user wrote: "I saw two girls wearing a shirt with a Jake Gyllenhaal's face on it with a bright, red X over it."

"i saw a girl with an 'f you jake' shirt!!" someone else replied. One more wrote: "my section was chanting fuck jake Gyllenballs."


"on Friday, some girl behind me yelled 'f*ck you Jake Gyllenhal!'" another person added. And this appears to be a theme, with someone else commenting: "when i went on saturday someone yelled 'F** JAKE GYLLENHAAL' as soon as she started this song and when i tell you i SCREAMED."


"I SAW SOMEONE WEAR A SHIRT THAT SAID 'where's the scarf jake?'" another user wrote.

This is, of course, a reference to the song's lyrics: "I left my scarf there at your sister's house / And you've still got it in your drawer, even now."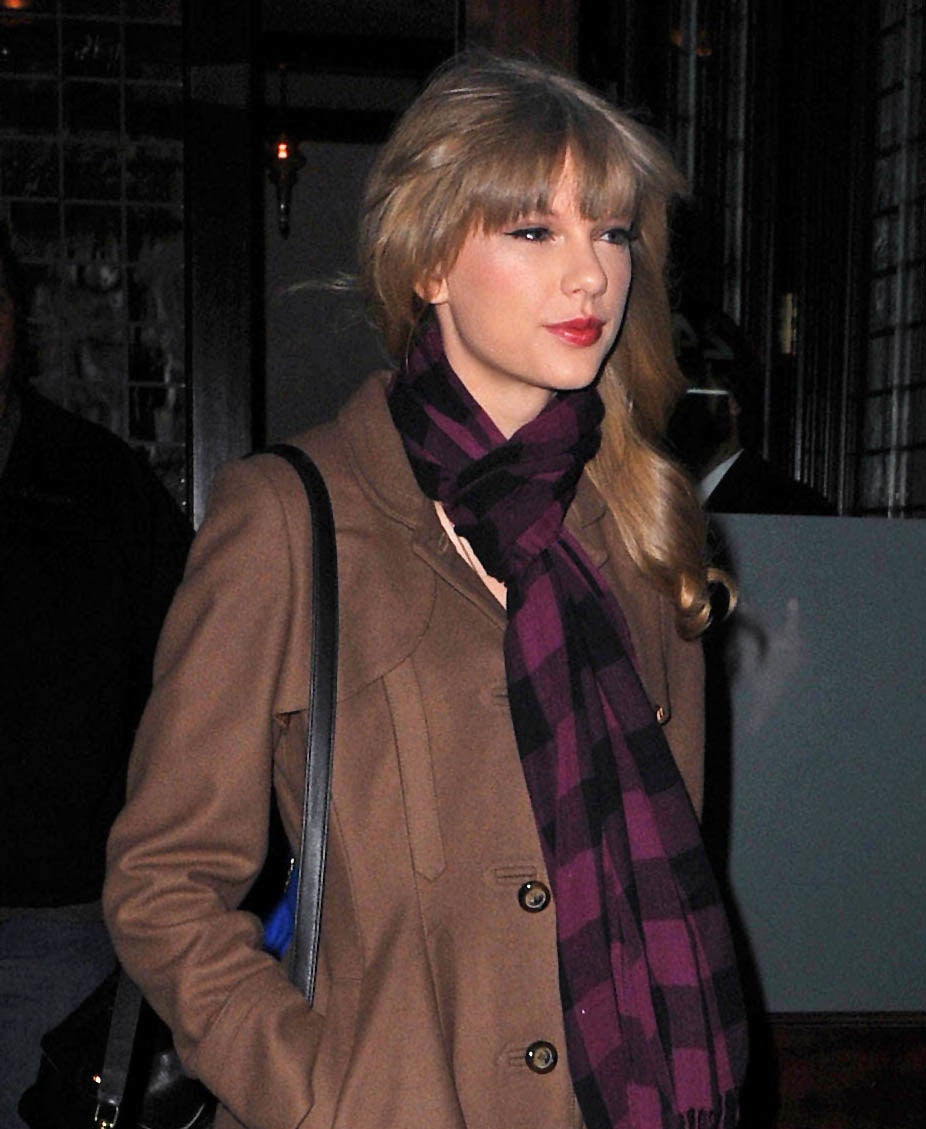 And in September, Taylor sent her fans into a frenzy when she seemingly confirmed a long-standing theory that the scarf is actually a metaphor for her virginity during an appearance at Toronto International Film Festival.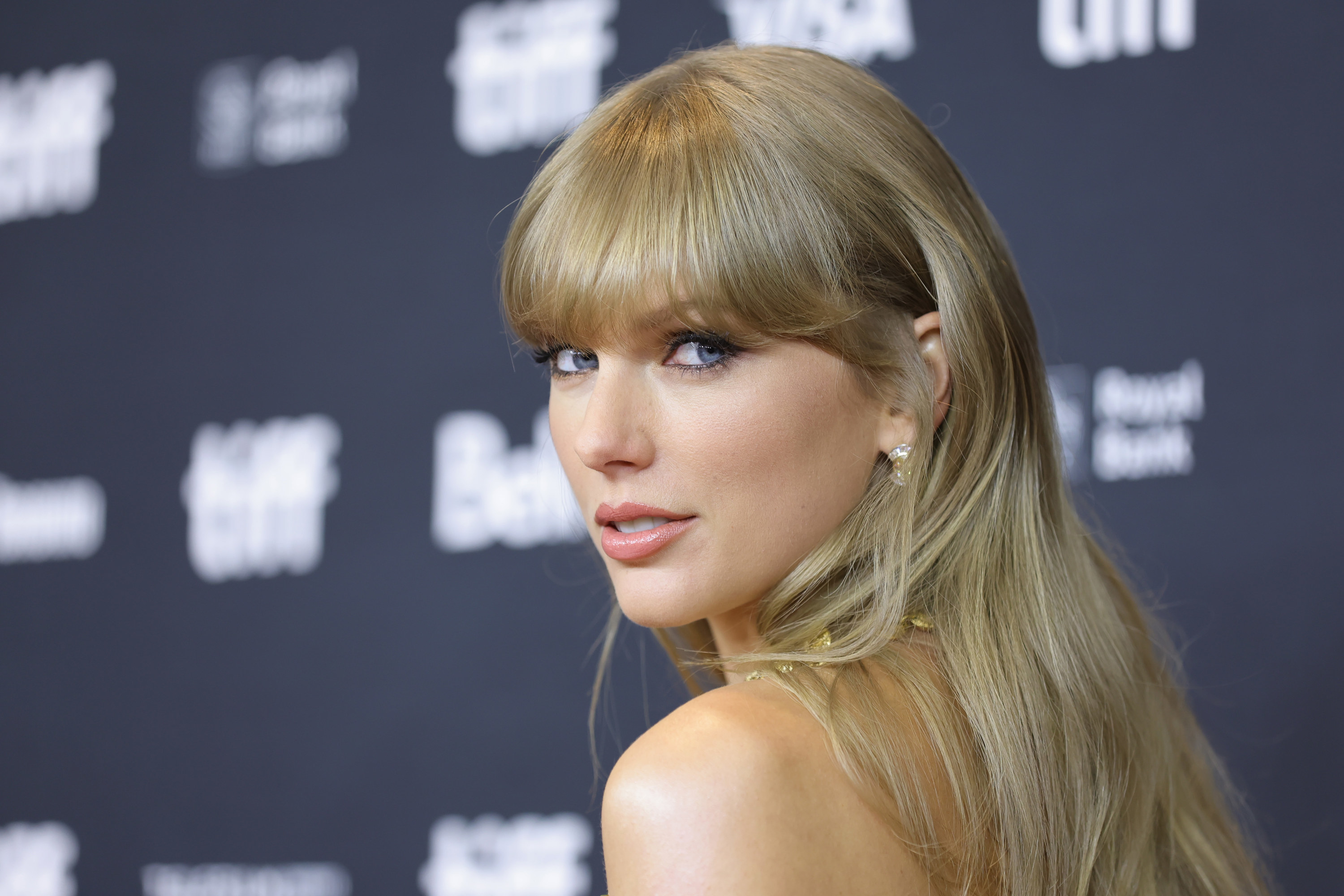 When quizzed on its meaning, the singer became visibly flustered as she explained: "The scarf is a metaphor, um… And… We turned it red because red is a very important color in this album, which is called Red."
After some awkward laughter, she added: "Um… And I think when I say it's a metaphor, I'm just going to stop… And I'm going to say thanks for the incredible question to whoever asked it, you've really taken us for a ride with that one, thank you."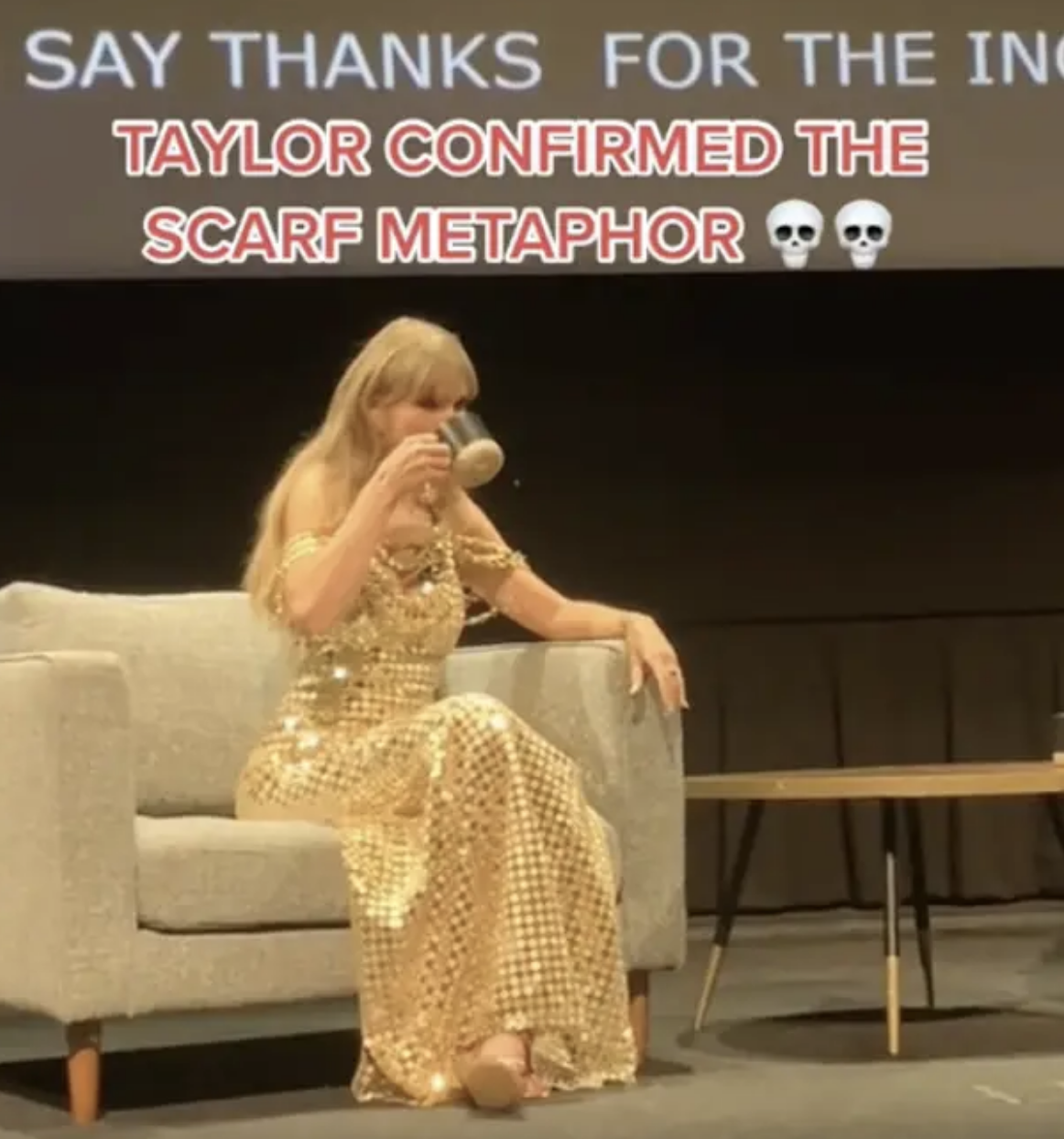 Taylor's awkward reaction — combined with the confirmation that the scarf is a metaphor — gave some fans all the evidence that they needed to confirm their suspicions. One person commented: "Taylor swift pretty much confirming the scarf is a metaphor for her virginity is NOT something I expected."
"She stopped herself before saying what the metaphor was but girl we know," someone else added.

In 2014, two years after the original release of "All Too Well," a source told RadarOnline that Jake was indeed the first person that Taylor had sex with, which is why she took their breakup so hard.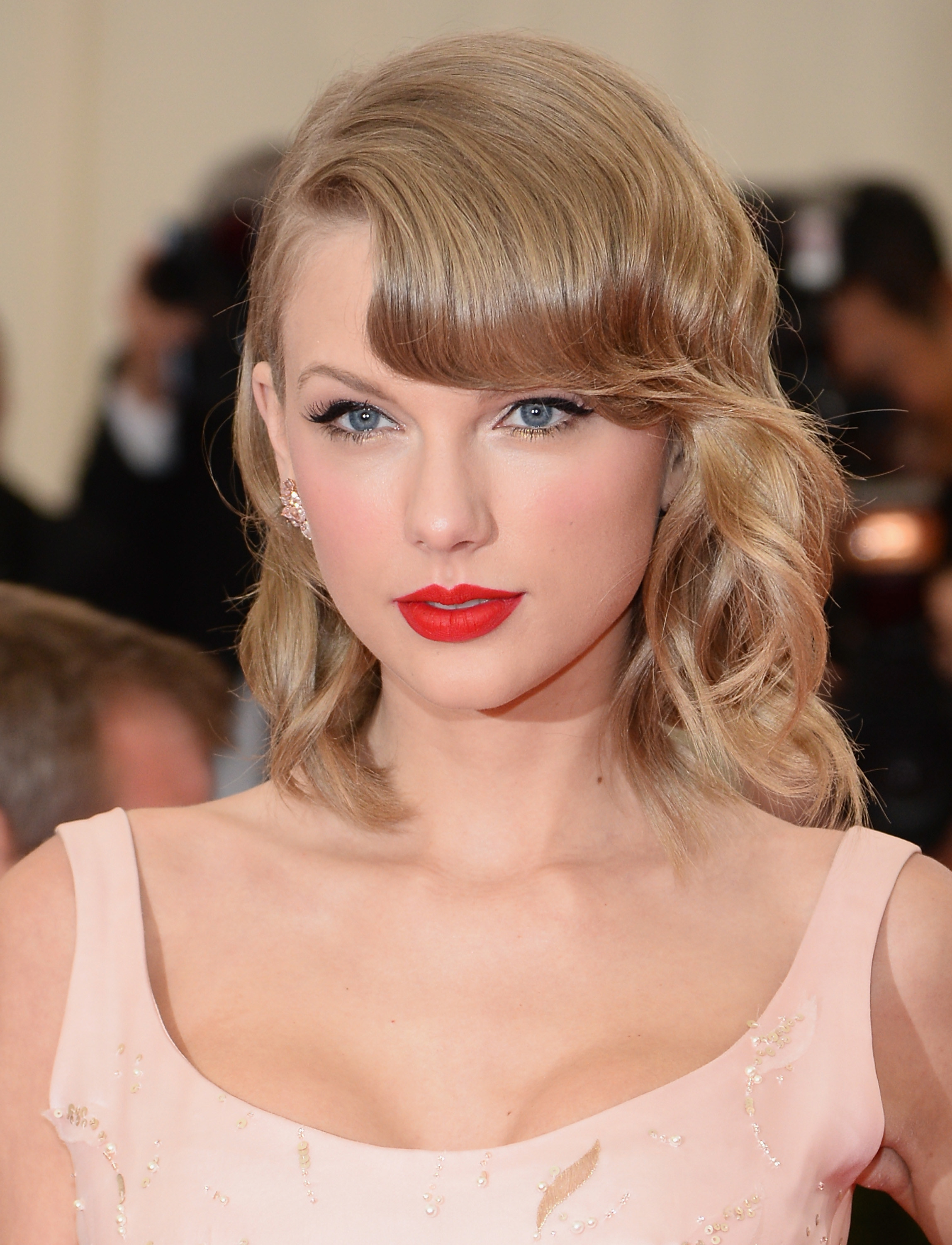 The insider claimed at the time that Taylor had initially been waiting until she was married to have sex but changed her mind while dating the actor. They explained: "She thought she was going to marry Jake, that's how in love she was with him."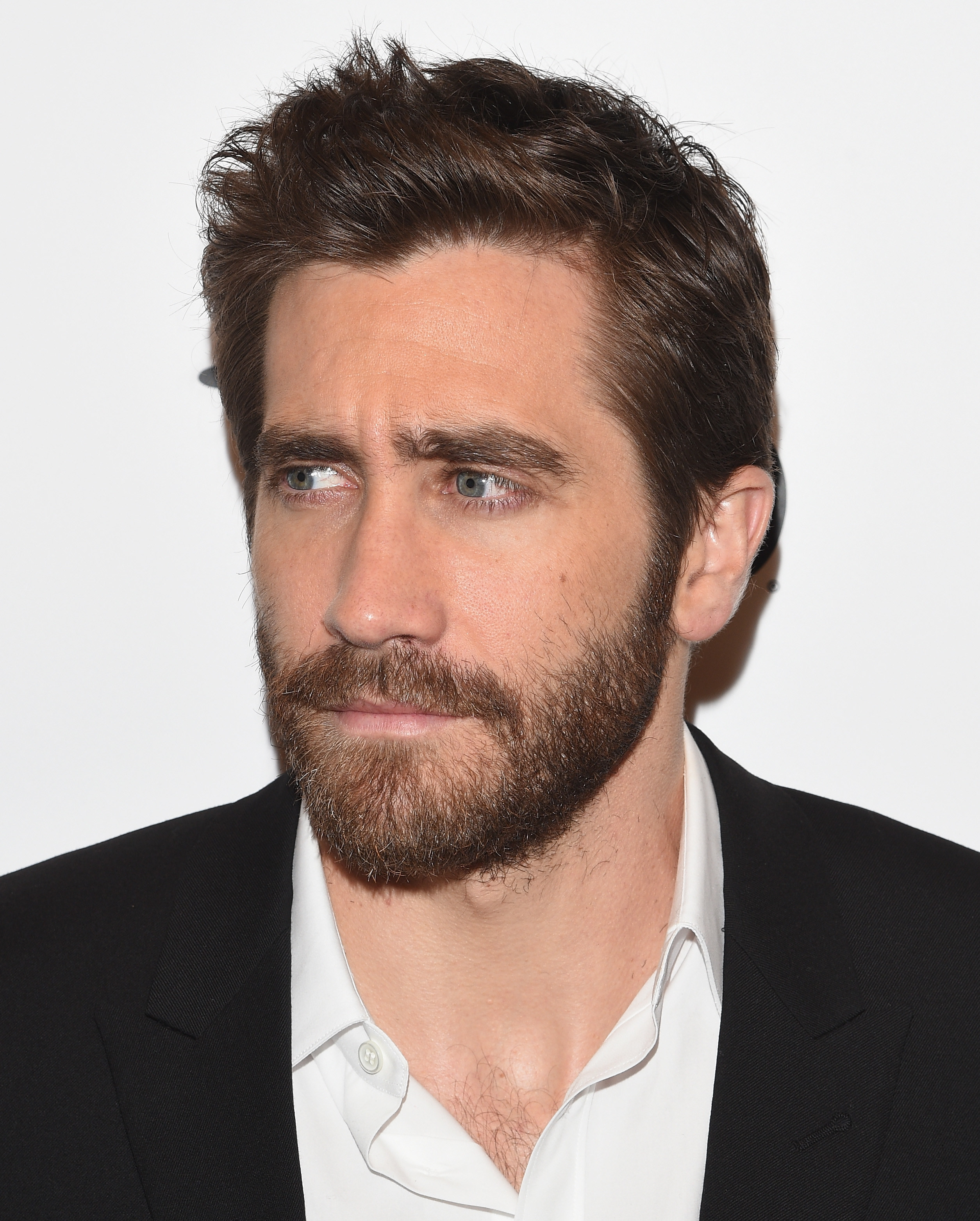 However, the relationship soured when Jake snubbed Taylor's birthday party at her family home in Nashville.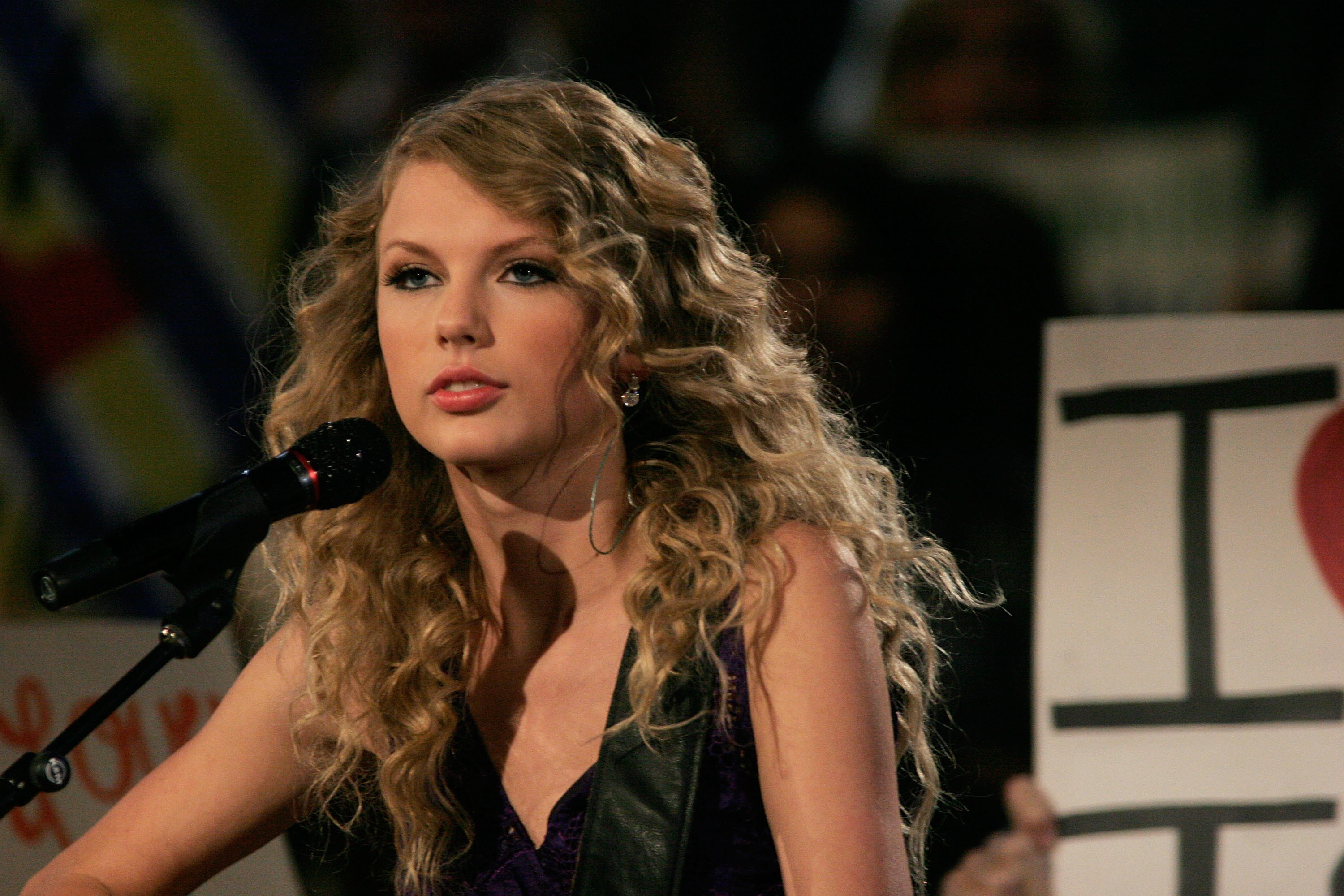 The source shared: "The day before — all was set — he was coming, no issues. But the day of, she doesn't hear from him at all. No texts, no calls. Taylor thought maybe he was planning some sort of surprise. Nope. He didn't show up and she locked herself in the bathroom and cried the entire night."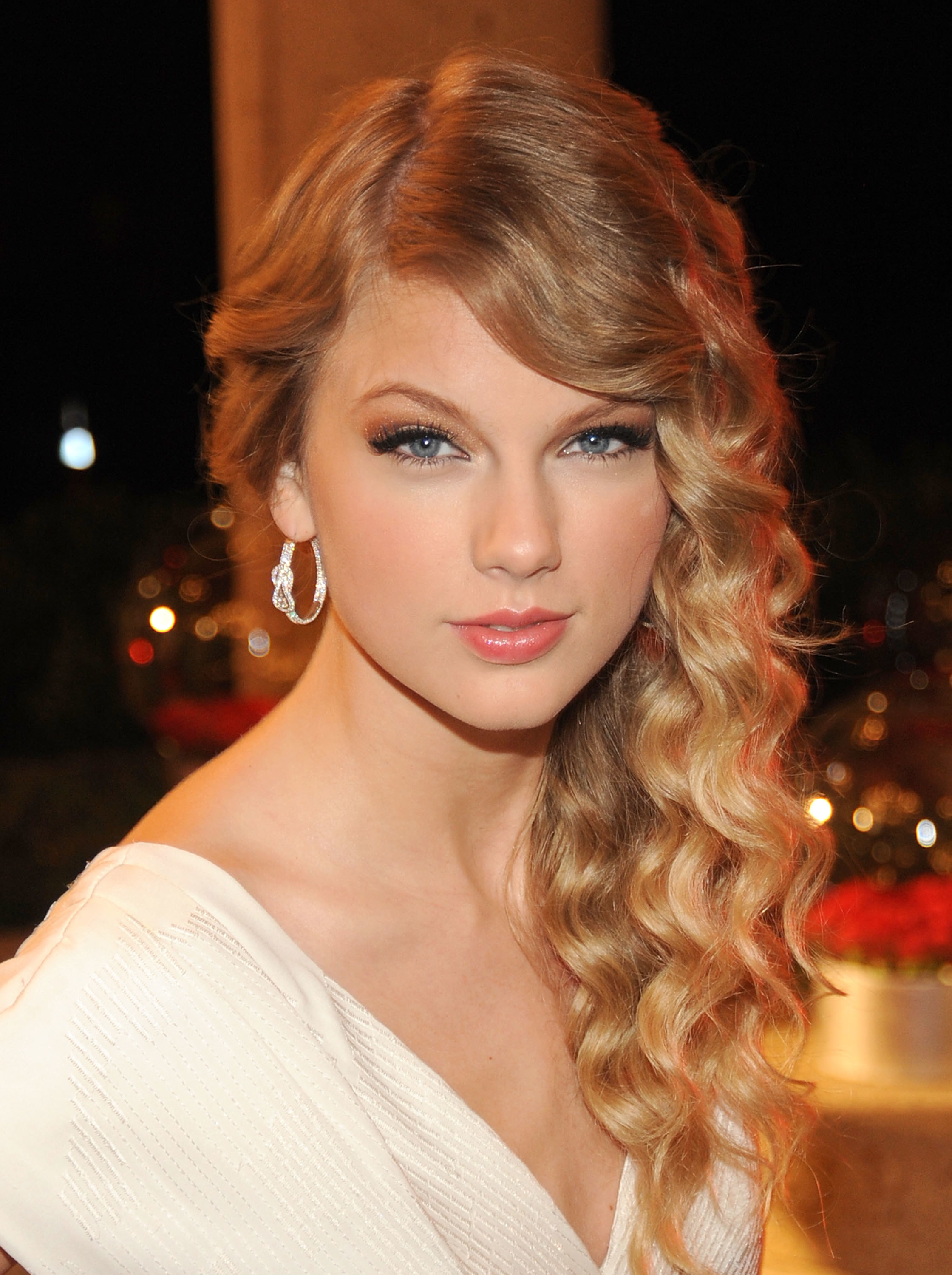 As well as being referenced in the extended version of "All Too Well" and featured as a scene in the short film, this incident was also the inspiration behind Taylor's song "The Moment I Knew," where Jake's no-show is revealed to be the trigger behind their split.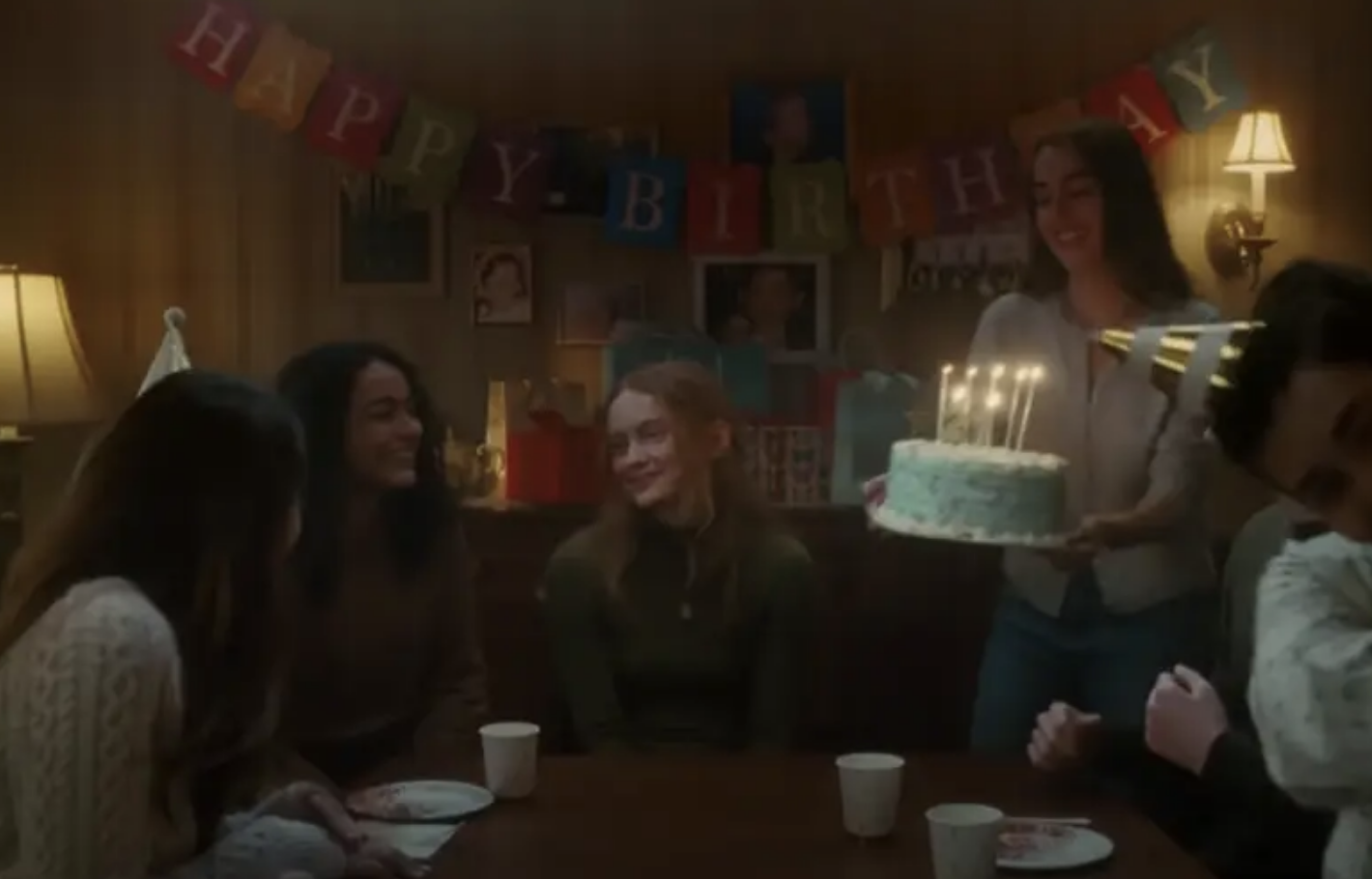 In the 2012 track, she sings: "Standing there in my party dress / In red lipstick / With no one to impress / And they're all standing around me singing / 'Happy birthday to you' / But there was one thing missing / And that was the moment I knew."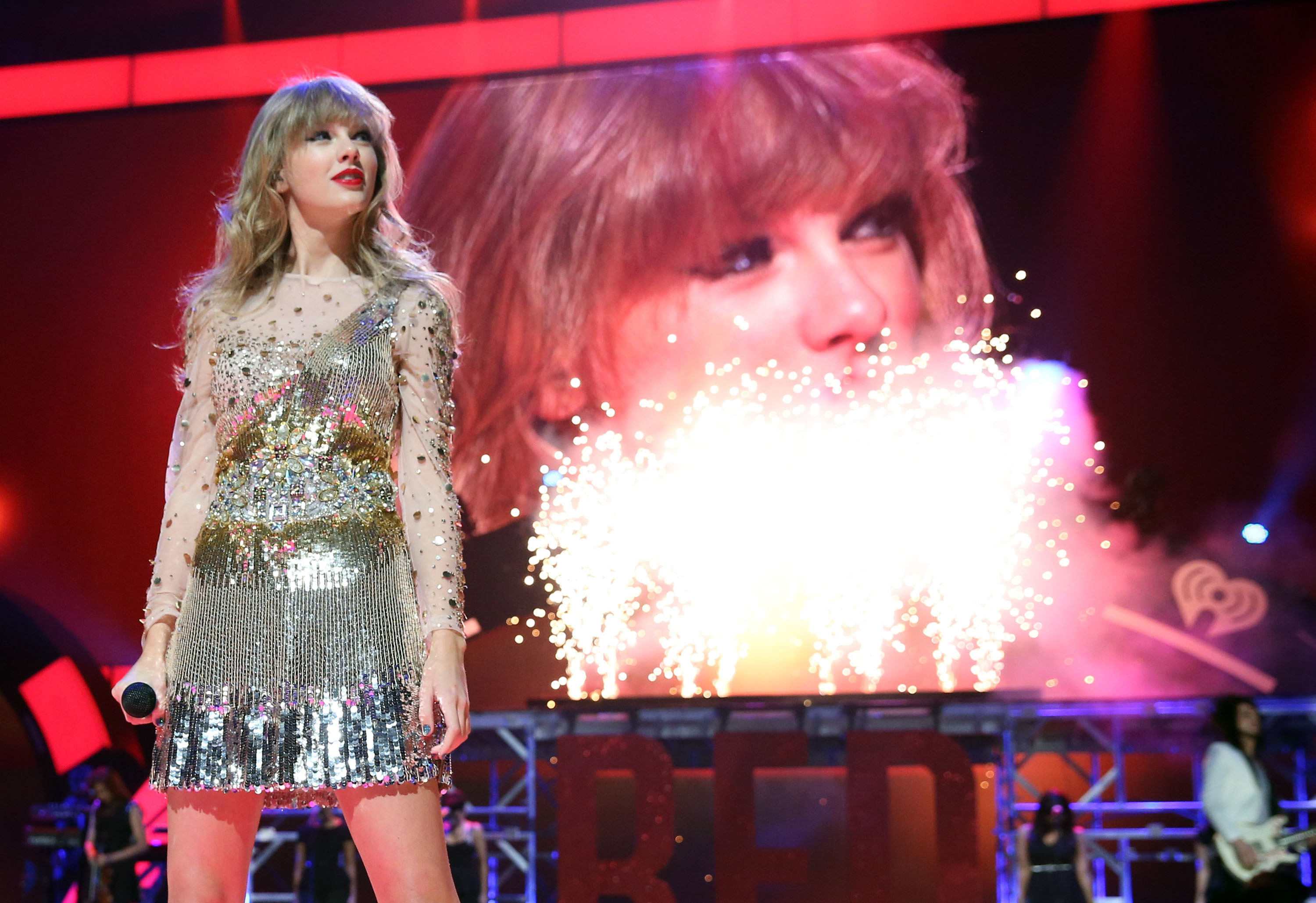 This moment was even referenced as recently as 2020 in Taylor's song "Coney Island," featuring the National. Here, the band's frontperson Matt Berninger sings: "Did I leave you hanging every single day? / Were you standing in the hallway with a big cake? / Happy birthday."
Meanwhile, Jake hasn't explicitly acknowledged "All Too Well" or any of Taylor's other songs that are specifically about him.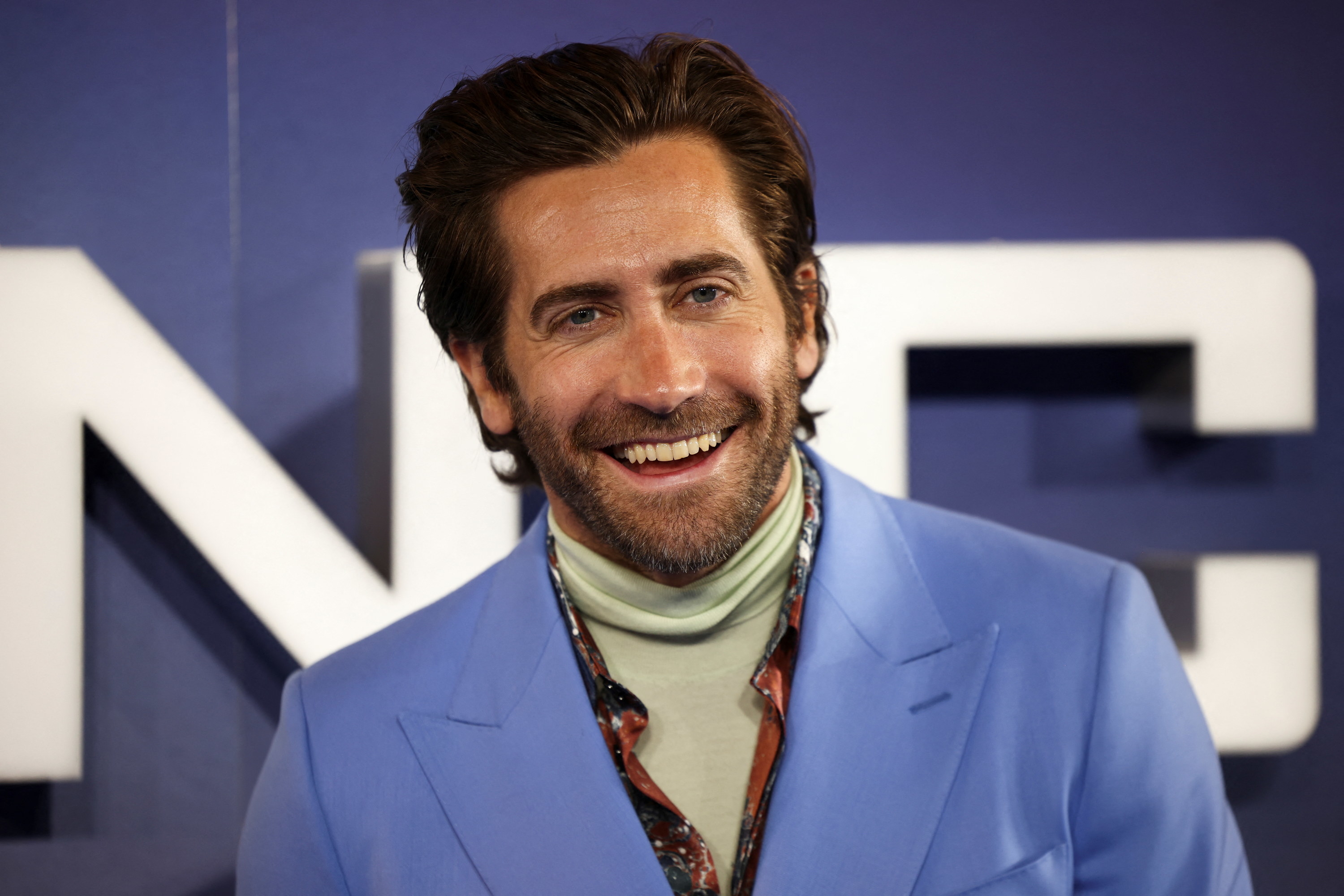 However, he did break his silence on his famous ex, writing about their relationship in an interview with Esquire last year.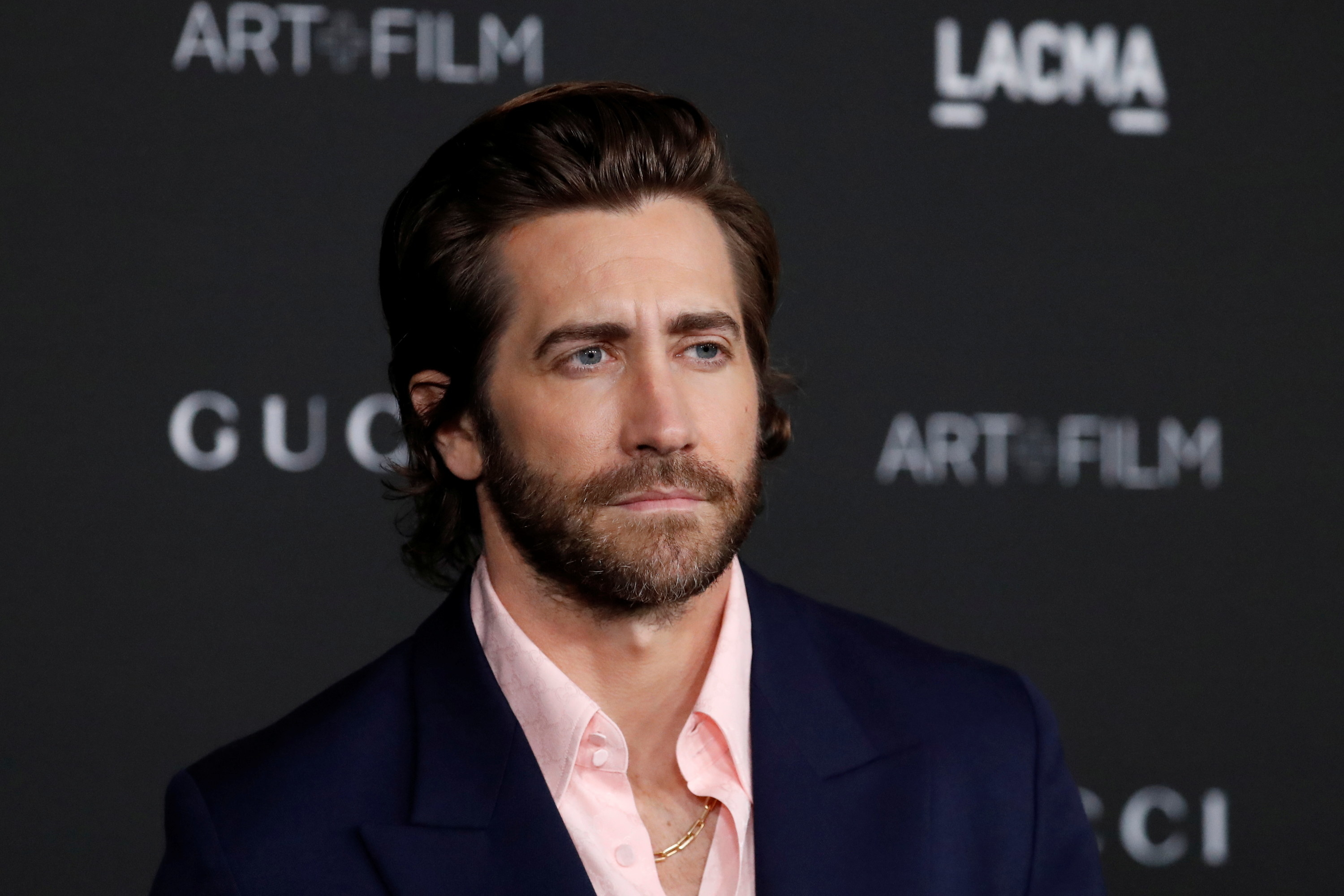 Here he said that he doesn't "begrudge" Taylor drawing from personal experience, but he did suggest that she shouldn't let her fans troll him as a result.
"It has nothing to do with me. It's about her relationship with her fans," the star said of the rerelease of Red. "It is her expression. Artists tap into personal experiences for inspiration, and I don't begrudge anyone that."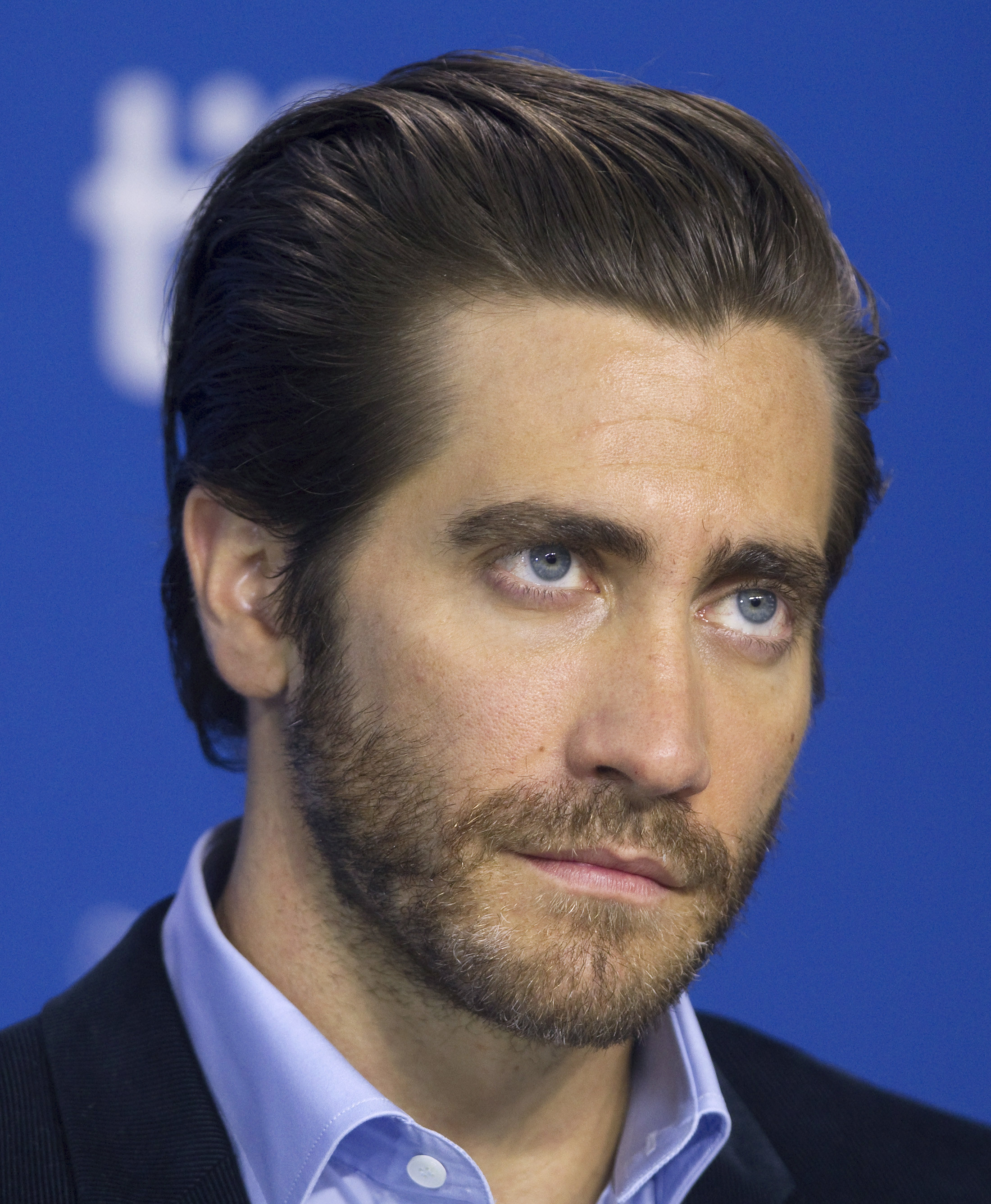 "At some point, I think it's important when supporters get unruly that we feel a responsibility to have them be civil and not allow for cyberbullying in one's name," Jake then added.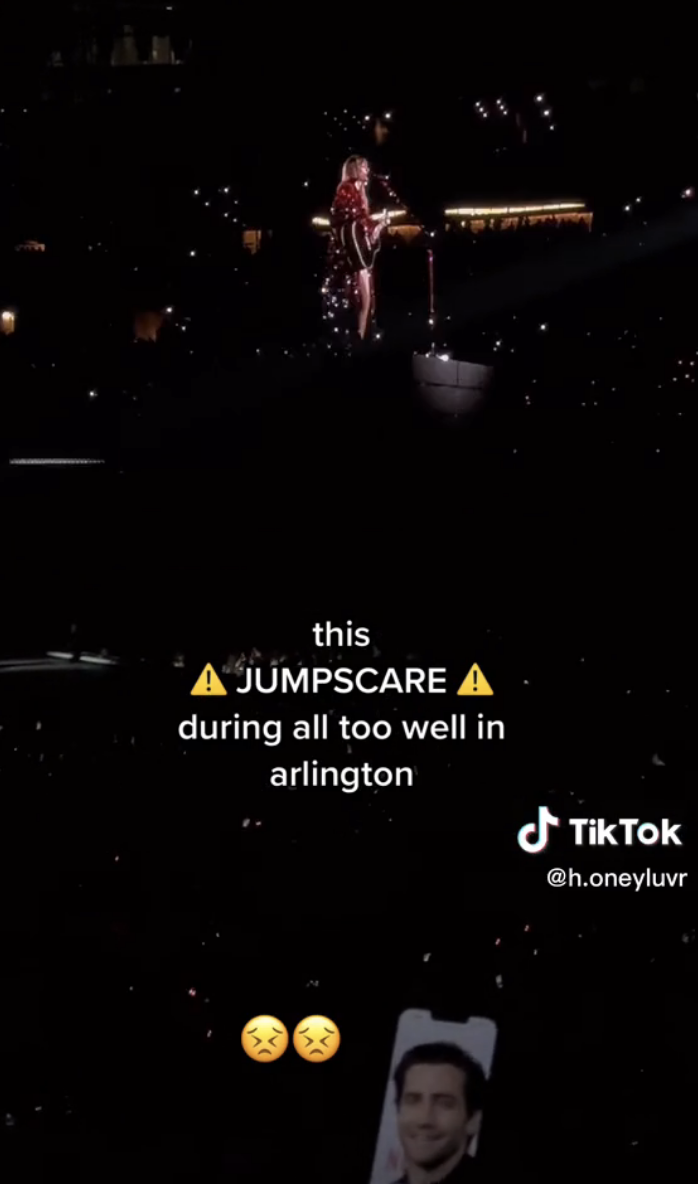 But unfortunately for Jake, it doesn't look like the fans are going to back off any time soon.