The remains of a 2-year-old who had been missing since his mother was killed in their home were discovered Friday inside the mouth of an alligator, St. Petersburg police said.
Thomas Mosley, the father of Taylen Mosley, was charged with two counts of first-degree murder in connection with the 2-year-old's death and the death of the boy's mother, 20-year-old Pashun Jeffery.
According to an arrest affidavit, Jeffery's family visited her home for Thomas Mosley's birthday party Wednesday afternoon.
Speaking at a press conference early Friday morning, St. Petersburg Police Chief Anthony Holloway said that the mother and son were last seen alive that Wednesday around 5:20 p.m., and later that night around 8:30, neighbors heard a loud noise coming from the area of their apartment. Police were not called at that time.
The next day, family members asked police to check on Jeffery when they hadn't heard from her. Officers found her dead in a "very violent homicide scene" in her apartment with multiple stab wounds, Holloway said, and Taylen Mosley was missing. According to the warrant, police found "in excess of 100 wounds" on Jeffery's body. An Amber Alert was issued Thursday afternoon for Taylen as investigators searched the area.
According to the affidavit, during their investigation, police found a bottle of cleaning solution with bloody fingerprints on it that matched Thomas Mosley's underneath the bed in Jeffery's home. A bloody shoe print with the Gucci logo was also found in the bathroom where Jeffery's body was discovered.
On Friday, investigators were searching near Dell Holmes Park, about 13 miles from the mother's home, when they spotted an alligator in Lake Maggiore with something in its mouth. Police shot the alligator, forcing it to drop the boy's body and killing it. They then retrieved the body and confirmed Taylen Mosley's identity. His body was taken to the medical examiner's office to determine his cause of death.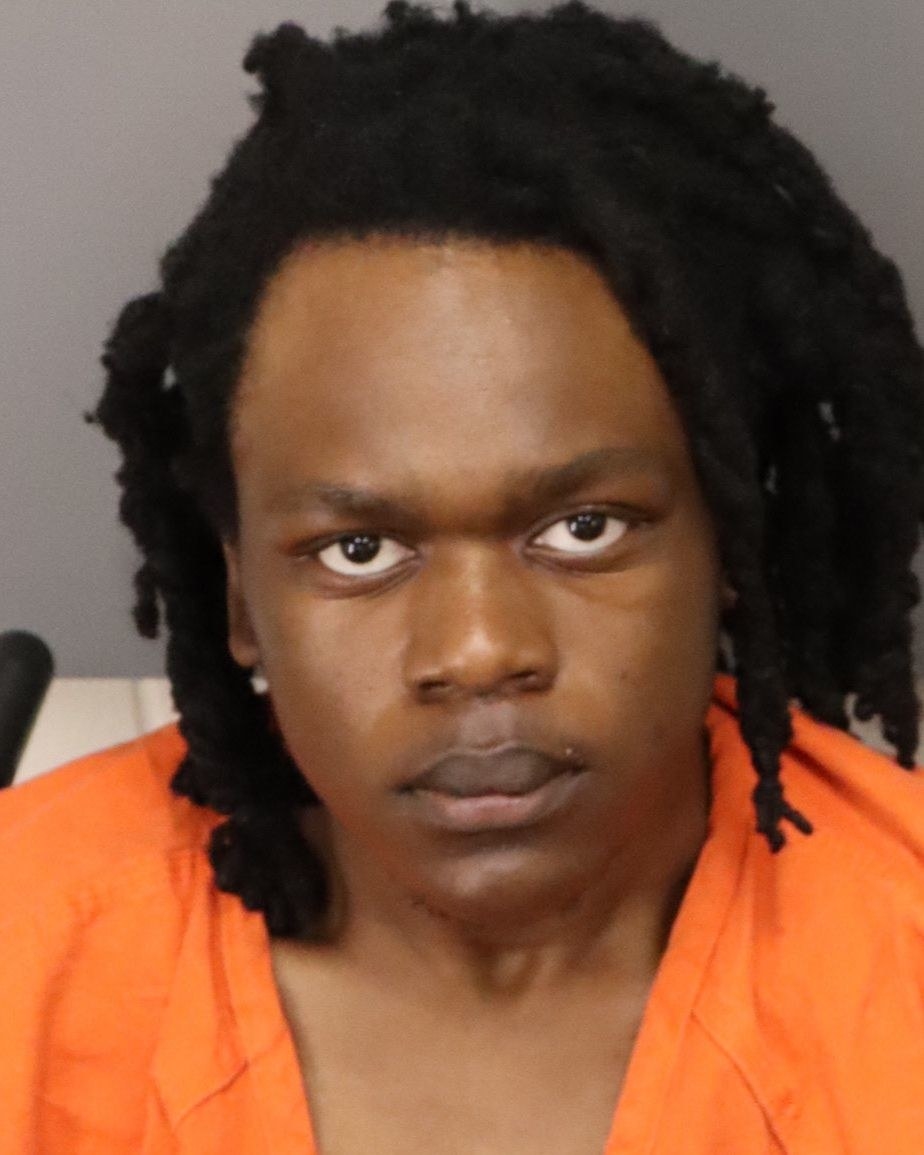 Thomas Mosley was named a person of interest after he checked himself into a local hospital Wednesday night, Holloway said. He had been at his mother's house, about 10 blocks away from where his son's body was found, police said.
He was admitted with cuts on his hands and arms. According to the affidavit, his wounds were consistent with injuries caused by slippage during a knife attack. Holloway said that the father did not speak to investigators at the hospital and requested a lawyer.
According to WESH, Thomas was appointed a public defender and pleaded not guilty to the murder charges. He is now being held without bond in Pinellas County Jail.
Jeffery and Taylen Mosley's family initially organized a fundraiser to help find the boy, which has now been dedicated to funeral expenses for both of them.
According to the GoFundMe page, Jeffery was a dedicated single mother who graduated from high school while Taylen was a baby, and she would try to spend any moment possible with him. The family described Taylen as "a sweet and happy toddler" who loved his mother.
"During the day, Taylen would grab anyone's phone and pretend to call his mom. To see them together and their love for each other was a blessing. We will remember their love and will keep them in our hearts," the GoFundMe page said.
Speaking at a press conference Friday, Theo Brickhouse-Sails, Jeffery's great-aunt, said that Jeffery and her son had recently moved to the apartment where she was found dead.
"This was her first month to have lived here, and very happy to have a better place than what she had before," Brickhouse-Sails said. "And for a 20-year-old, she was doing well. She wanted more out of life."