Three men have been charged in connection with the deaths of two gay men who were drugged and robbed after partying at LGBTQ+ clubs in Manhattan.
Robert Demaio, 34, and Jacob Barroso, 30, were charged with second-degree murder and first-degree robbery in connection with the April 2022 death of Julio Ramirez. Demaio is facing the same charges in connection with the May 2022 death of John Umberger, according to an 18-count indictment released Monday by the Manhattan district attorney's office. A third individual whose name was redacted from the document is also charged in connection with the two killings.
"Our entire city continues to mourn the tragic losses of Mr. Ramirez and Mr. Umberger," District Attorney Alvin Bragg said in a statement. "These charges demonstrate that our career prosecutors have the skill, professionalism and dedication needed to solve these types of challenging cases. I am deeply grateful to our team for their incredibly hard work, along with the detectives at the NYPD who were outstanding partners throughout this entire investigation."
News of the indictment comes two days after New York police released photos of Demaio, Barroso, and a third suspect, Jayqwan Hamilton, 35, in connection with the killings. On Monday, NYPD said Hamilton was still at large.
Umberger and Ramirez died around a month apart, both after they left bars in the neighborhood of Hell's Kitchen. Later, the families of both men realized that thousands of dollars had been stolen from each of their accounts. The medical examiner's office said a mix of drugs, including fentanyl, heroin, and cocaine, were found in their systems.
In an email statement to BuzzFeed News, the NYPD said that the deaths of Ramirez and Umberger were part of a "citywide robbery pattern," with reports of similar drug-induced robberies from Sept. 19, 2021, through Aug. 28, 2022. "There are a total of 17 incidents being investigated as part of this pattern at this time," the department said.
Ramirez, a 25-year-old social worker from Queens, was found dead in the back of a taxi, abandoned by a group of men he met that night at Ritz Bar and Lounge, according to the New York Times. The taxi driver approached a police officer to report that Ramirez was unresponsive, and Ramirez was pronounced dead at a hospital less than an hour later. According to the Guardian, his phone had been taken, its password changed, and $20,000 taken from his bank account.
John Umberger, a 33-year-old Washington, DC–based political consultant, died around a month after Ramirez. He had gone to the Q, a popular club, and was found five days later in the townhouse where he had been staying. Umberger's mother Linda Clary told ABC that more than $200,000 had been taken from his phone and credit cards.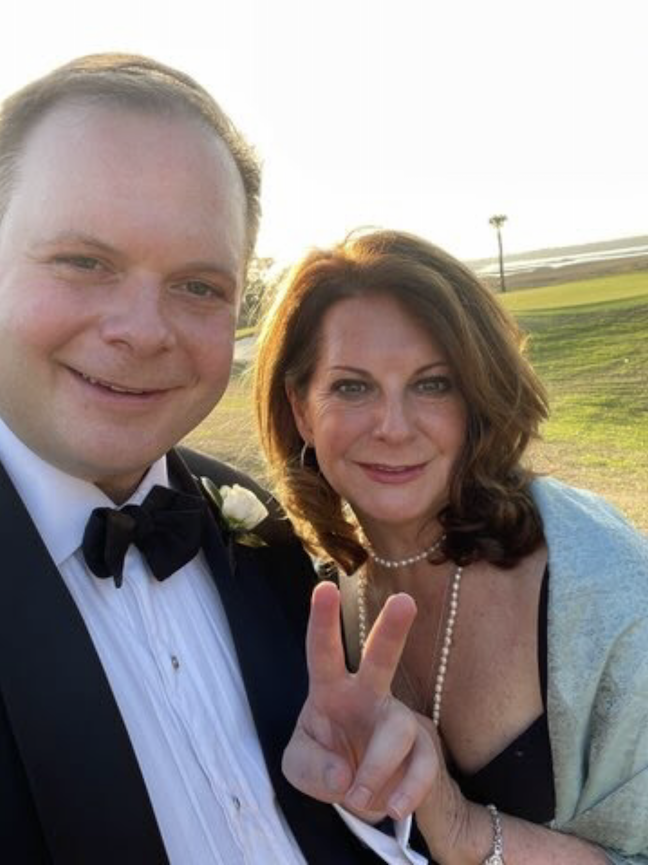 The incidents occurred separately but followed a similar cadence and were both ruled as homicides caused by "drug-facilitated theft," the medical examiner's office said last month.
The indictment mentions "unidentified co-conspirators" and also names Shane Hoskins and Andre Butts, who was accused of buying sneakers with Ramirez's credit card hours after he died, as being involved in the conspiracy to approach intoxicated individuals, offer them drugs, and then steal their credit cards and personal information once they were further intoxicated. A lawyer for Butts declined to comment.
According to the indictment released on Monday, Demaio, Barroso, Butts, and Hoskins are all facing charges of robbery, identity theft, grand larceny, and conspiracy. Demaio, Barroso, and Butts were arraigned on the charges on Monday, according to the DA's office.
It's still unclear whether these murders were intended to target gay men, as the incidents occurred in both LGBTQ+ venues and general nightlife locations, but since the deaths of Ramirez and Umberger, more gay men have come forward to share similar experiences — going out to a bar, having a drink, and then suddenly waking up the next morning in a different location, personal devices gone and money drained from their bank accounts.
"We are trying to focus on the gratitude" and preventing others from getting hurt, Umberger's mother, Clary, told BuzzFeed News on Saturday. "Emotionally, you feel anger, you feel sicker than anything else. The pain was so great I just wanted to crawl in a hole and die, but I cannot do that. There are no words to express the level of grief and horror. But I'm just grateful to be moving forward with the process."