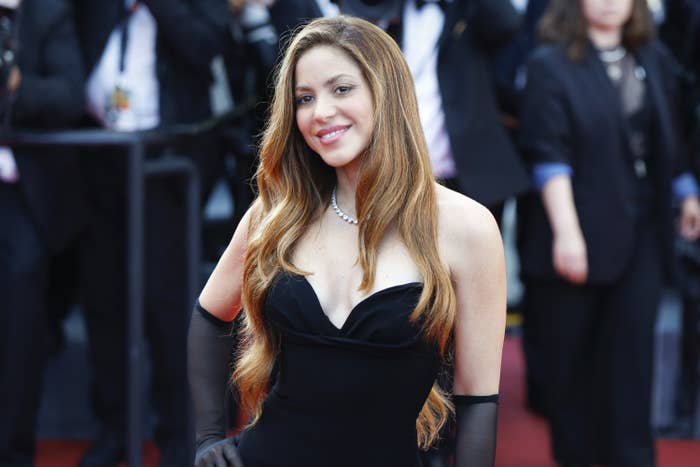 On Sunday, Shakira tweeted her support for the Latin American community after her ex-partner Gerard Piqué reportedly talked down to Latine people.
"Proud to be Latin American," the Colombian singer tweeted in Spanish while sharing emojis of the flags of 29 nations, including Argentina, Brazil, and Venezuela.
Though Shakira did not mention Piqué in her post, it comes days after the soccer player was accused of negatively generalizing Latin American people amid his split with the Grammy winner.
"My ex is Latin American, and you don't know what I've gotten on social media from her fans. These people have no lives. Thousands of barbarities, and I don't care at all," Piqué said in a recent Spanish-language interview, according to the Cut.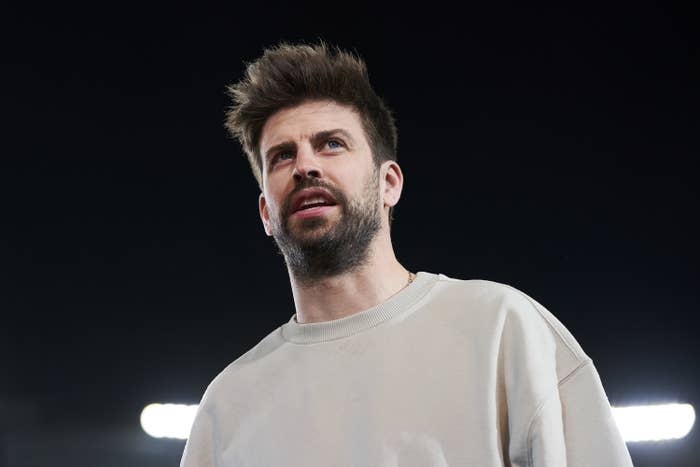 Piqué comments in the clip have upset fans online, who argue it was unnecessary to bring up her Latin American ancestry. Piqué has not publicly addressed the backlash.
Shakira and Piqué announced their breakup in June 2022 after an 11-year relationship. They coparent two sons, Milan and Sasha. The two reportedly met on the set of the music video for her song "Waka Waka (This Time for Africa)," which became the official anthem for the 2010 FIFA World Cup.
In a September 2022 interview with Elle, Shakira addressed the emotional toll the split took on her, which came amid rumors that Piqué cheated on her.
"This is really hard to talk about personally...especially because I'm still going through it, and because I'm in the public eye, and because our separation is not like a regular separation. And so it's been tough not only for me, but also for my kids. Incredibly difficult," she said.
Neither Gerard nor Shakira have directly addressed the rumors, but Shakira alluded to lying and possible betrayal in the lyrics to her songs "Te Felicito (I Congratulate You)" and "BZRP Music Sessions #53."
Shakira told Elle that her lyrics always reflect how she feels or what she goes through either consciously or subconsciously.
"To make you whole / I broke myself in pieces / I was warned, but I didn't take heed / Don't tell me you're sorry / I know you well and I know you're lying," Shakira sings in Spanish on "Te Felicito (I Congratulate You)," which released on April 21, 2022.
"You thought you hurt me, but you made me stronger / Women don't cry anymore, they cash in," Shakira sings in Spanish on "Shakira: Bzrp Music Sessions, Vol. 53," which was released on Jan. 11.
Updates about Shakira's high-profile personal life aren't slowing down. Most recently, on Sunday, she announced that she and her sons have left their Barcelona home. In an Instagram post, Shakira said she moved to give her children stability and live closer to family, friends, and the ocean. People reported that she is moving to Miami after eight years living in Spain.
"Today we start a new chapter in the pursuit of their happiness," she wrote. "Thanks to my Spanish audience who have always covered me with their love and loyalty. Thanks to everyone who surfed so many waves with me there in Barcelona, ​​the city where I learned that friendship is undoubtedly longer than love."