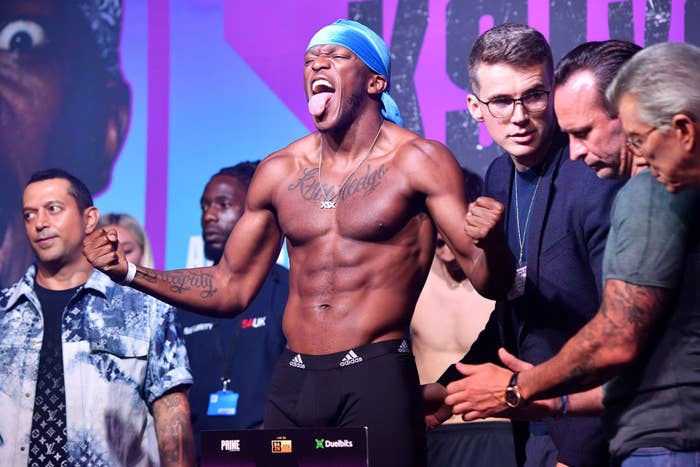 British YouTuber and boxer KSI has apologized for using a racial slur in a recent video for his YouTube collective, the Sidemen, posted Sunday afternoon.
The 29-year-old, whose real name is Olajide Olatunji, was featured in a special game of "Countdown," where his team was challenged to create the longest possible word from the nine randomly selected letters.
"I don't mean this maliciously," began KSI, seemingly aware that his suggestion had offensive potential.
Although the show censored it, the part-time boxer seemed to submit the word "Paki," a racial slur typically directed at people of Pakistani origin.
The word "Nope" appeared on the screen instead.
The players in the room burst out into laughter.
"I'm sorry, but we need points," KSI said.
The video has since been made private on the Sidemen YouTube channel and can no longer be viewed publicly.
KSI, a frequent collaborator with Logan Paul, apologized for using the offensive term in a statement on Sunday night. He also announced his departure from social media over concerns that he had been "messing up a lot."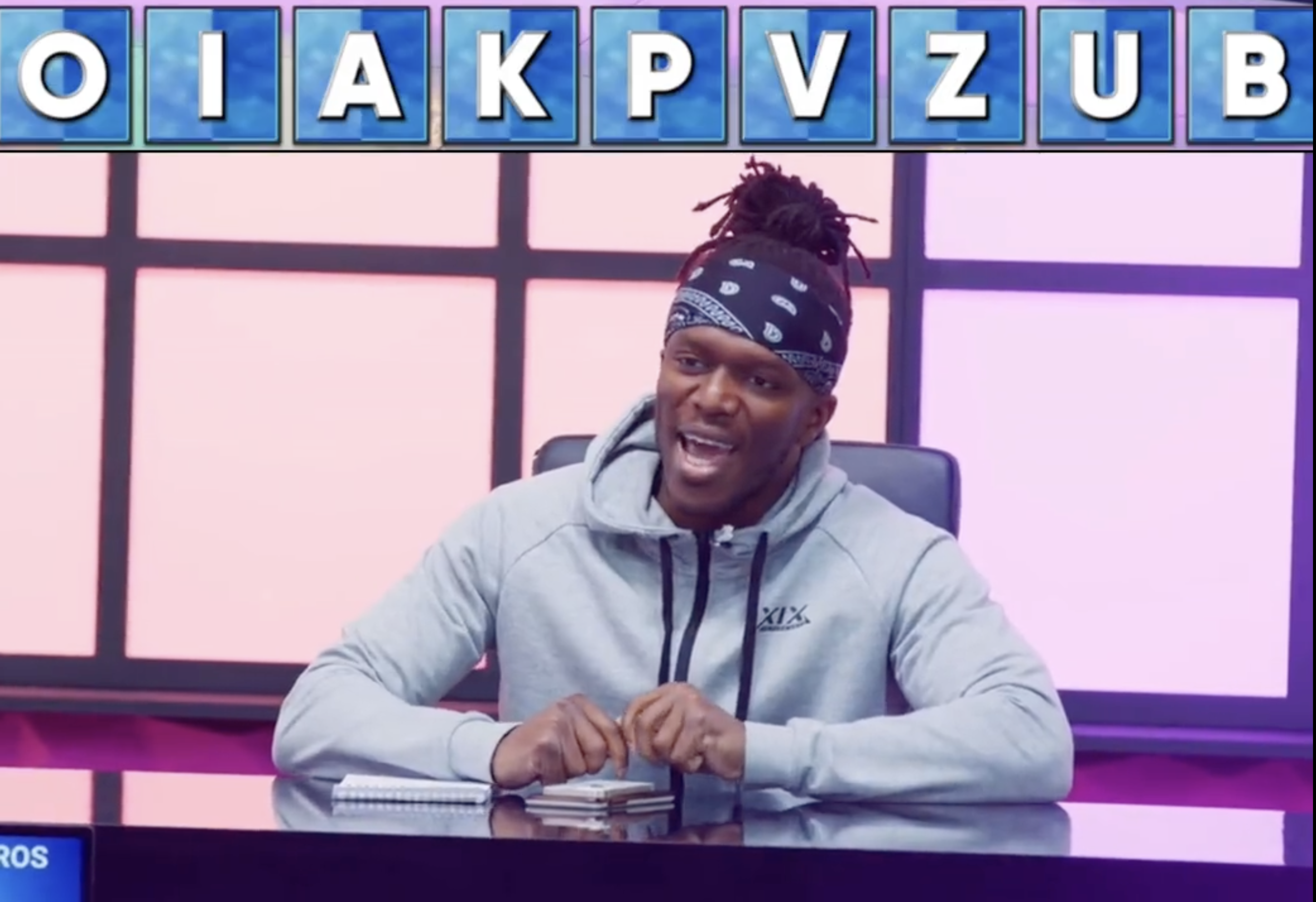 "There's no excuse, no matter the circumstances, I shouldn't have said it, and I'm sorry," wrote the popular YouTuber, who has amassed 53 million followers across all his social media accounts.
"I've always said to my audience that they shouldn't worship me or put me on a pedestal because I'm human, I'm not perfect, I'm gonna mess up in life," he added.
The clip generated swift backlash from people online, who criticized everyone involved alongside KSI.
"I had this racial slur thrown at me & got physical beats by racists for my entire childhood," DJ and presenter Bobby Friction wrote.
"Genuinely upset that @KSI (a guy my children love) did this & thought it was funny. The rest of them laughing can go f*** themselves too. People dehumanising brown people like it normal," he added.
"This is horrifically disappointing from KSI and his crew," teacher Mehreen Baig wrote. "So many of my students look up to these guys and they're casually throwing around a word that has consistently been used to bully and attack South Asians. This isn't comedy."
"Why was this green lit in the edit? Why did you think it's okay to say? Why are the rest of u laughing & not pulling him up on it?" South Asian actor Islah Abdur-Rahman questioned.
KSI has often been criticized for encouraging harmful stereotypes and tropes about the Black community throughout his career as an online personality. In the controversial video deleted from the Sidemen's social accounts, he appears on the mock game show under the team name "The Negros."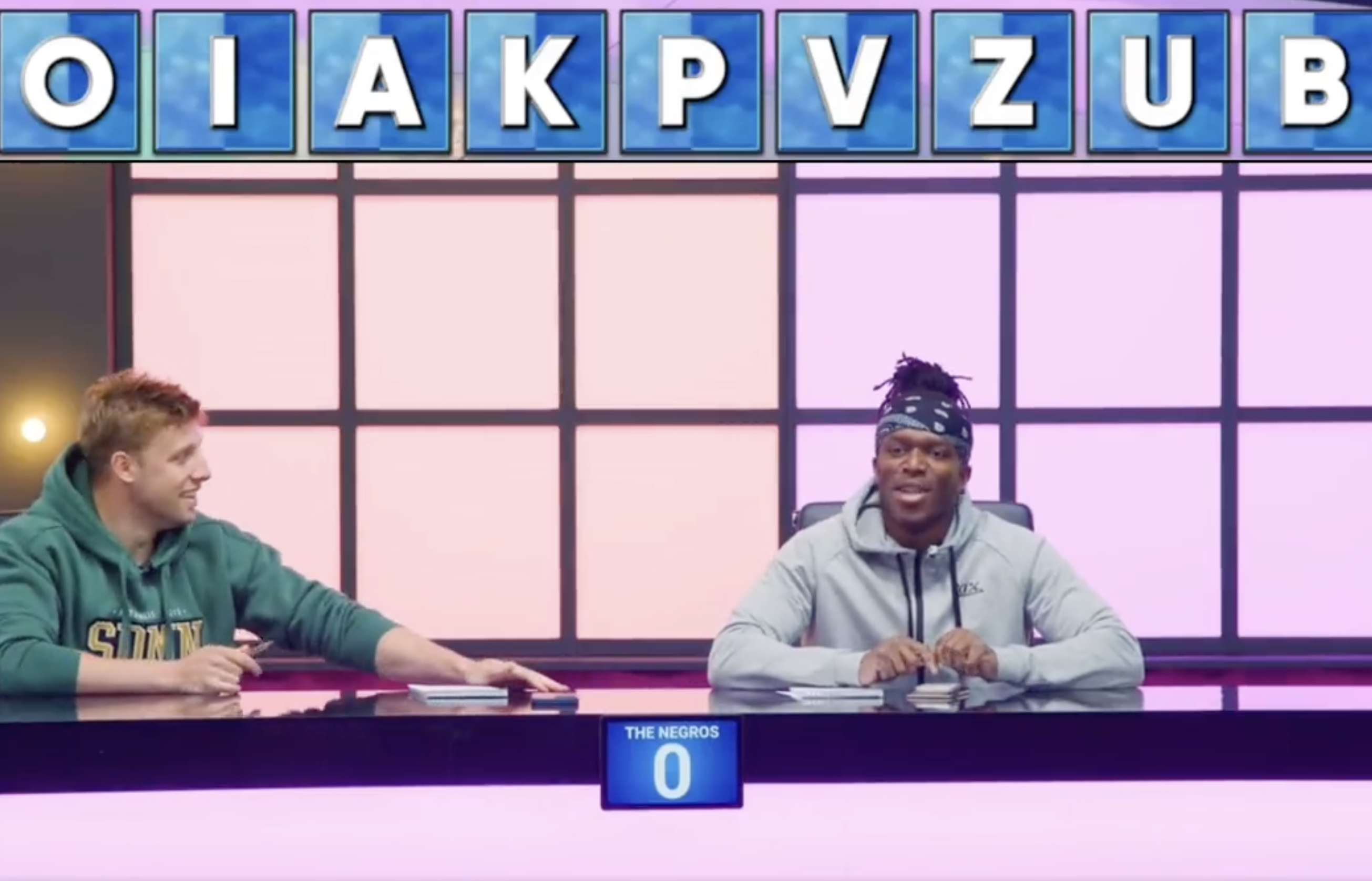 The official account for the Sidemen posted its own apology statement today, accepting that all involved had behaved inexcusably.
"We have reflected on this incident both collectively and individually and are truly ashamed that we let ourselves and you guys down in this way," the statement read.