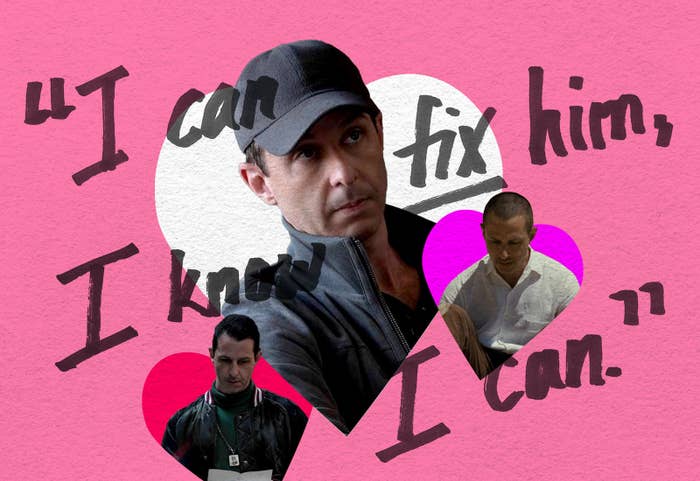 Be it floating facedown in a pool alone or confronting his dad in the dim pink lights of a karaoke den, Kendall Roy has a constant aura of sadness. That's why viewers love him so much.
Succession is an HBO show about narcissistic nepo babies vying for the approval of their aging father — and for control of his multibillion-dollar media empire. Every single member of the central Roy family is monstrously self-centered, but Kendall's descent from daddy's "number one boy" to exiled failure has endeared him to young women.
Jay knew she loved Kendall from the very first episode of Succession. After finding out that he's not first in line to take over the family company as he anticipated, Kendall held back tears. Logan Roy, his father, asked him if he was going to cry. Kendall then went to the bathroom, had a fit of hysteria and tore it apart, then cleaned up the mess he made.
"It's just so rare to see someone try so hard and fail continuously even though he's actually good at what he's doing," Jay, a 22-year-old from Florida, told BuzzFeed News. "He self-sabotages by overcompensating because of his Saturn-and-Jupiter-level daddy issues.
"That's my baby," Jay added. "I can fix him, I know I can."
Though loaded with deep emotional trauma and esoteric boardroom speak, Succession has inspired a legion of passionate online fans who create fancams for Kendall set to songs by Mitski and Taylor Swift as if he's a K-Pop idol. "Kendolls" are often young women who admire the vulnerability and pathetic behavior of a 40-year-old business executive. They call him their "babygirl," a term used to describe a pitiful man whose melancholy is somehow endearing, as well as "failwife," "little meow meow," and "the people's princess." BuzzFeed News spoke to dozens of people who responded to a callout for Kendall fans on Twitter.
In the bathroom breakdown scene, Kendall doesn't just fail to earn his father's approval. He silently hides all traces of his rage, believing himself to be a better person than Logan and eventually trying to outsmart him. When he tries to one-up his father, he is thwarted by his own family, and the cycle begins again.
To his fans, that's alluring.
"He's hot, he's pathetic, and he needs love," said Laura, a 33-year-old from Toronto. "Yes, he is babygirl, but I also need him carnally. He contains multitudes."
Bailey Moon, a 26-year-old from Washington, DC, said Kendall is her biggest crush, and 26-year-old London native Megan said watching Kendall cry makes her "feral." Alyssa Muffaletto, a 19-year-old Massachusetts resident, said the fact that he's a "damsel in distress" makes her want to root for him. Mary Grace Purser, a 20-year-old from Boston, said watching Kendall is like "watching a newborn calf try to stand on its own."
Other fans voiced a desire to mother him, to fix him, or to save him. The way the show pans in on Kendall's tearful puppy eyes at his most vulnerable moments inspires thirst and deep empathy, they say. Sometimes both at the same time.
On the other hand, some young people relate to Kendall. Westyn Clayton, a 19-year-old from Manchester, England, said he sees himself in "this sad shell of a man." Renée Abbott, a 19-year-old Boston resident, told BuzzFeed News Kendall's "unfettered ambition" reminds her of her own struggle to fit in at college after being such a hard-working high school student.
"People think they can fix him, but frankly he is pathetic and unfixable," Abbott said. "He is the embodiment of the song 'This Is Me Trying' by Taylor Swift, and so am I, and so are the numerous mentally ill, chronically online Succession fans."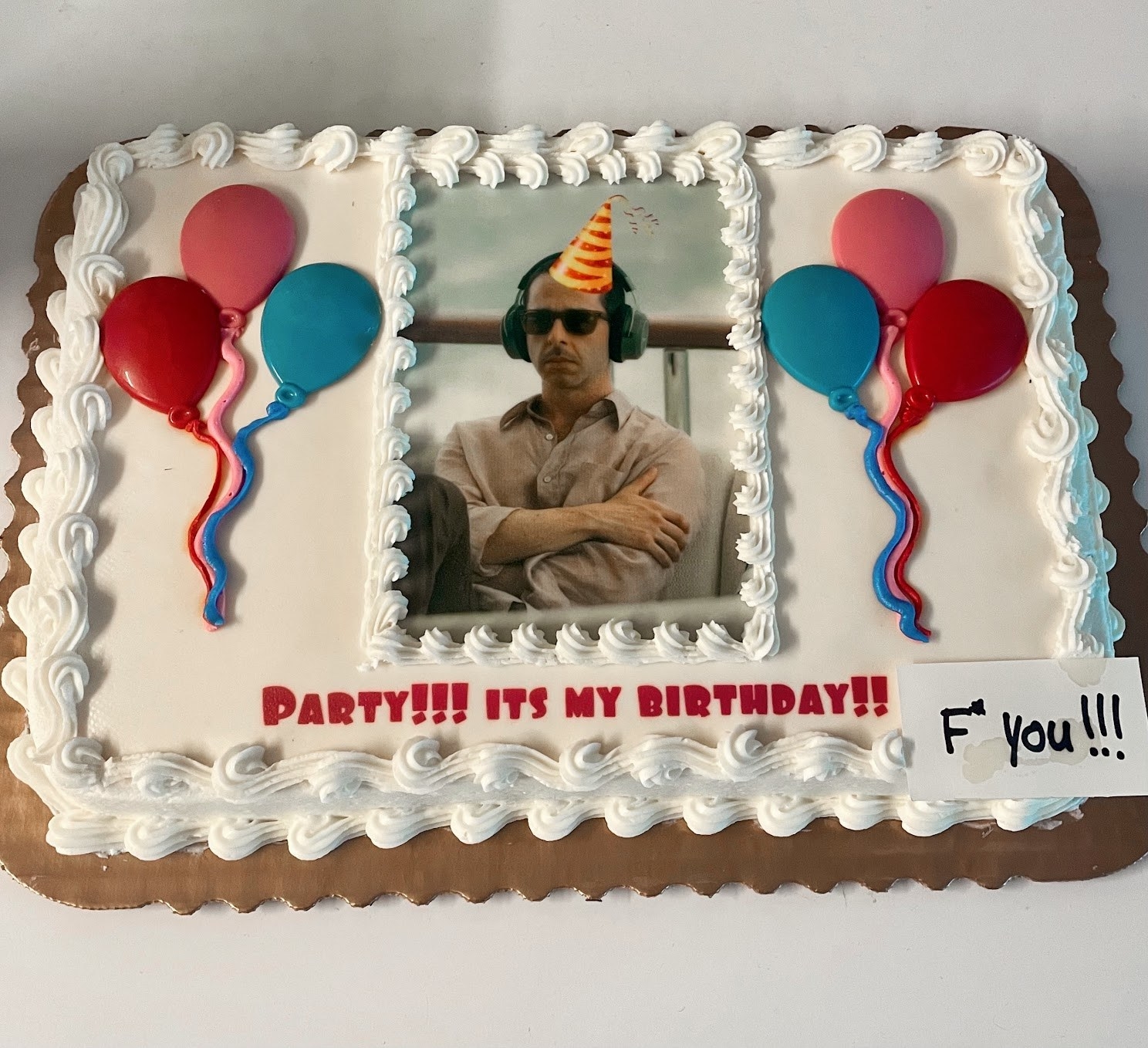 Amy, a 32-year-old from Florida, didn't start identifying with Kendall until the third season episode set during his birthday party, in which he's devastated to receive a watch as a gift from his girlfriend but can't articulate why.
"We emphasized success and material things over love and kindness in my family … and I had the same spirals as Kendall," she said. "When I see him, I see myself, and all the people I grew up with trying to find the love they never had as kids. He's the ultimate 'eldest daughter.'"
There's a subset of Succession fans who see Kendall as a "girlboss" (or a "girlfailure") because, as 28-year-old Toronto resident Annette Ejiofor explained, he repeatedly cries and breaks down in a way we usually only see with female characters. She relates to that, too.
"I see that woman fighting for her life and never being enough," she said. "I see that woman who will always be blamed for her downfall no matter what. I also see that badass who will rise back up and I think that's all part of this allure to Kendall Roy."
Megan, a 23-year-old from West Virginia whose Kendall memes and fancams frequently go viral on Twitter, told BuzzFeed News that she doesn't think HBO anticipated how much the show would appeal to young women. Though it's a show about business bros trying to out-alpha each other, Succession examines the sadness of each of its main characters closely. According to a recent CDC report, 57% of teen girls in the US felt persistently sad or hopeless in 2021 — double that of boys, and the highest level reported in the past decade. There's a reason "sad girl" culture is so trendy right now. Girls are sad, and so is America's 40-year-old babygirl.
Fans also analyze Kendall and Succession with a closeness typically reserved for classic literature or Taylor Swift lyrics. There might have been a 17% drop in English major enrollment over the past decade, but young women are still examining rich texts for allegory, heroic arcs, foreshadowing, and other narrative devices — they're just doing it in their rooms and sharing it on TikTok, Twitter, and Tumblr.
Zoe, who is 19 and uses they/them pronouns, told BuzzFeed News that they are drawn to the character's "Sisyphean sadness" as he is metaphorically doomed to struggle without progress for eternity. New Yorker Anjor, 25, likened Kendall's struggle to overcome a fate he might have trapped himself within to that of Oedipus, a figure from Greek mythology who accidentally fulfilled a prophecy that he would kill his dad and marry his mom. Imaan, a 21-year-old in Oxford, predicted a vengeance-driven plotline for Kendall similar to Taylor Swift's Reputation era. At least three different fans compared Kendall to Princess Diana — widely beloved, tragically fated.
More than any other character, Kendall is a modern-day Hamlet, the Shakespearean hero, to his supporters. Brielle Diskin, a 26-year-old in New York, said he's a "brooding prince archetype."
"Even though Succession is about the Roy family, it centers Kendall's self-destructive nature as he wrestles with the ruthlessness it takes to become king," she explained. "Like Hamlet, Kendall is in a family battle for the throne, full of vengeance and betrayal."
But Kendall wouldn't be so loved, so babygirl, or so Princess Diana without his portrayal by Jeremy Strong. The actor, who has won two back-to-back Emmys for the role, is notorious for his intense "method acting" that comes across as "difficult" to his costars.
"If I have any method at all, it is simply this: to clear away anything — anything — that is not the character and the circumstances of the scene," Strong told the New Yorker in a 2021 interview. "And usually that means clearing away almost everything around and inside you, so that you can be a more complete vessel for the work at hand."
Strong's method acting has yielded him critical acclaim and mild annoyance, and going full Kendall is exactly what Kendall would do. Allison, a 21-year-old from Baltimore, said Strong has "mastered showing about 15 different levels of heartbreak through Kendall's eyes."
"If I saw them, I would just break down and give him everything," she added.
"Kendall is actually an awful person in so many ways," Jesse, a 26-year-old who lives in Shanghai, told BuzzFeed News. "Jeremy Strong gives Kendall a soul."
Strong ties together everything that makes Kendall appealing — his sad eyes, his pathetic failures, his relatable ambition, and his Shakespearean doom — in believable packaging that will surely make Kendall one of the most memorable characters in TV history. ●